(Last Updated On: November 1, 2022)
Estimated reading time: 4 minutes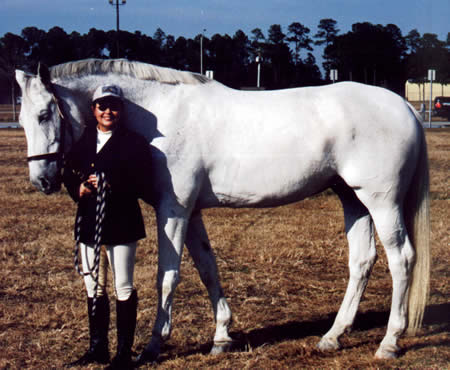 Living in Nashville/Hendersonville, TN
Our house was in Hendersonville, Tennessee, just outside of Nashville. We had 3 1/2 acres in a ranchette community where you could have horses and gardens. It was a nice community of helpful, southern people with a drawl so thick it was like a brogue. I still joke how they said 'fire.' I had to ask them to repeat what they said many times.
Lotsa Horse Shows and Riding
The horses I rode were Western riding discipline, pleasure horses, that I also rode English hunt seat. I showed in local riding club shows, Appaloosa shows, Quarter Horse shows, and the Appaloosa Nationals. I wanted to ride English riding discipline, but I lived on the wrong side of town. Most of the English discipline riders lived on the eastern edge of Nashville and I lived on the western edge (but Johnny Cash lived on the river there!).
So Many Books. So Many Magazines. No Internet.
I made friends with my neighbor, Janice, who showed Western Pleasure and Hunt Seat with beautiful Quarter Horses. She helped me purchase my 3/4 Arabian, 1/4 Quarter Horse (QH) stallion, Mecca. He was only 2 1/2 when I got him.
I purchased a lot of books and magazines (subscriptions to most horse magazines) on riding Western pleasure and showing. I read a lot of magazines. And through the help of Janice, I learned a lot!
Over the River and through the Woods
Janice and I would ride over to our local saddle club through the woods at the edge of our community (reminiscent of when I was a teenager) on Friday nights. I would ride Western Pleasure on Mecca and he would be great. Proper leads and departure in time. Nice and slow, but not a four-beat lope. Easy trot. He backed up straight. But he didn't look like the bigger muscled butt Quarter Horses. The judges loved the big butts (hmmm… has this changed?) and my boy wasn't that big at just 15.1 hands.
Butt Not Big Enough. Bummer.
Janice saw that after all the work I had been doing with Mecca and not seeing the results at horse shows with him, I needed more of a challenge and opportunity at shows. Janice introduced me to a couple of people in the next few years who needed a show rider for their horses. One was a rated Appaloosa judge.
Horses I Rode
Before I got my own horse, I rode a big Palomino stallion. Next, I rode a nice bay QH at a recognized Western show and placed. Then I rode a gorgeous black with white spotted blanket Appaloosa stallion.
I rode the him both Western Pleasure and English Hunt Seat. He had a fast trot, so he wasn't good at the slow, almost plodding, Western Pleasure. We would place high in English Pleasure classes, though!
We got enough points to go to the Appaloosa Nationals in 1976 in Oklahoma City, OK. We were 5th in our class of 230 riders.
And Next…
The black Appaloosa stallion was in Memphis, TN. A four-hour drive on the interstate. I only rode for him a few times before we went to the Nationals. The next horse I rode was a large, young 16.2 hand Appaloosa gelding with 3 to-die-for gaits.
During all of the above 'rides,' I either made no money or very little. Just before getting pregnant with my second child, I had just gotten a job offer at a big show barn not far from where I lived in Nashville. Pregnant meant stopping riding due to bad morning sickness. And I was pregnant in the '70s. Read more in my About Me page.
Western Saddles
I could only afford a cheaper Western saddle, but riding these other horses, I was able to experience both the Big Horn saddle and Billy Cook saddle. Both were wonderful, but the Billy Cook fit me best. Check out the links below to see what your favorite is.
Shop Amazing Western saddles:
View Big Horn saddles at HorseSaddleShop.com
View Billy Cook saddles at HorseSaddleShop.com
What Is Your Favorite Discipline?