(Last Updated On: March 27, 2023)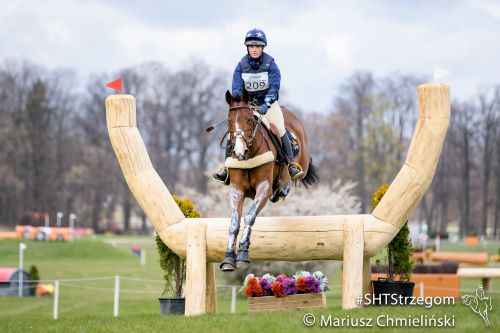 Over 220 horses, competitors from 13 countries and star athletes — this year's first international eventing competition in Poland starts on Friday, 31 March, at the hippodrome in Morawa.
The riders will take part in four international short-format classes from 1*-Intro to 4*, as well as three national ones.
Some of the sport's biggest names signed up to participate in the competition, including multi-medalist Michael Jung – a double Olympic champion, European, and World Champion. The German athlete brings fischerChipmunk, with whom he won the team gold medal during the last world championships, as well as Banderas, bred in Poland, in Bolków in Lower Silesia. We will also see Sandra Auffarth from Germany, Olympic bronze medalist and world champion, and Dutch Merel Blom, the team bronze medalist of the World Equestrian Games.
Among the Polish representatives we will have the chance to see the entire podium of last year's Polish Championships: Mateusz Kempe, Joanna Pawlak, and Małgorzata Korycka.
The competition begins on Friday with the dressage. Saturday is for the jumping and cross-country trial of national competitions, and on Sunday, the cross-country for the international classes.
This will be the first edition of the Strzegom Spring Open; the second will be held on April 20-23.
Program: https://www.eventing.strzegomhorsetrials.pl/images/2023/1/TIMETABLE-24.03.pdf
Contact:
www.strzegomhorsetrials.pl
press@strzegomhorsetrials.pl