(Last Updated On: September 2, 2023)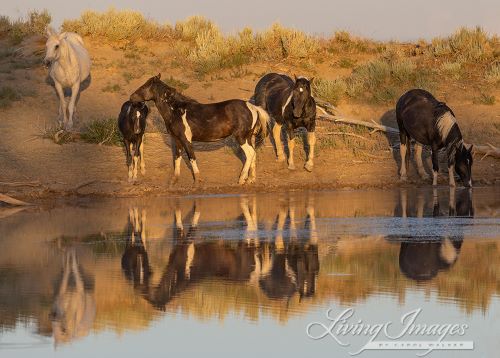 Earlier this year we asked you to submit comments to the Bureau of Land Management (BLM) when the agency asked for public comments on its proposal to remove wild horses from the beloved McCullough Peaks herd. Given the herd's proximity to Yellowstone National Park, these wild horses amaze and charm both locals and visitors from around the world.
Sadly, the BLM continues its push to reduce the herd of 179 wild horses to just 70-140 horses and to begin using the controversial fertility control GonaCon, which destroys natural hormone production and the ovaries. Reducing herd size to such a low AML does not allow for genetic viability and is a recipe for degradation of the herd's social structure and overall health. Meanwhile, BLM justifies giving nearly 4 to 8 times more forage to livestock in the wild horse habitat and refuses to consider reducing livestock grazing as allowed by BLM regulation 43 C.F.R. 4710, which authorizes the agency to reduce or eliminate livestock grazing in order to accommodate wild horses.
The public enjoys observing wild horses for their natural wild behaviors – including seeing stallions protect their families, watching lead mares direct herd dynamics, and experiencing the entire repertoire of natural "wild" horse behaviors. Please join us in opposing this plan which, if implemented, will have negative impacts for years to come.
Silence is complicity. Please use your voice to call for change.
Read and sign our petition to save the McCullough Peaks Herd. Due Aug. 12.
The Cloud Foundation
www.thecloudfoundation.org