(Last Updated On: January 23, 2023)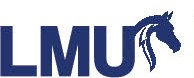 Harrogate, TN [November 16, 2022] – Lincoln Memorial University (LMU) based in Harrogate, TN has begun accepting applications to its Equine Veterinary Education Program set for review in Spring 2023. The program will welcome its first accepted applicants in Fall 2023.
The EVEP is an innovative addition to LMU's course of veterinary study encompassing a 2½ year undergraduate program followed by a 4-year veterinary doctoral curriculum. Students accepted to the program will receive a guaranteed admission to LMU College of Veterinary Medicine providing benchmarks are met during undergraduate course work.
"It's particularly important that high school students considering their careers and college prospects are made aware of this opportunity," said Eleanor Green, DVM, ACVIM, ABPV, Professor and Dean Emerita College of Veterinary Medicine & Biomedical Sciences, Texas A&M University. "Recruitment is nationwide and youth equine groups, such as Pony Club, the Interscholastic Equestrian Association, National High School Rodeo Association, and the many breed association youth groups, are going to be key to sharing this program with their members. Students who are juniors in high school, many of whom are already looking into their choice of college, should consider LMU if they aspire to having a career in equine veterinary medicine."
Dr. Stacy Anderson, DVM, MVSc, PhD, DACVS-LA, dean of the LMU College of Veterinary Medicine, said an additional aspect of the program is shedding light on the shortage of equine veterinarians in the United States and working to provide solutions. "Studies by the American Association of Equine Practitioners indicate that 50 percent of veterinarians who join an equine practice after graduation will leave that equine practice or veterinary medicine all together within five years," she said. "We are focusing on providing real-world experience for these students in order to develop practice-ready graduates who can begin contributing from day one to equine practices across the country. Offering a program that is 6½ years long versus eight will give students an affordable option that helps them reach their goals sooner and provides the horse industry with skilled veterinarians earlier."
LMU is based in Harrogate, TN and is strategically located between the heartbeat of the Thoroughbred industry in Lexington, KY and sport horse communities based in Virginia and North Carolina.
Interested students must be incoming freshmen and transfers are not accepted. Students are invited to apply via the LMU website. For more information, email Kathleen Thomas, Coordinator of Graduate Programs and Research, at evep@LMUnet.edu or visit the website at https://www.lmunet.edu/college-of-veterinary-medicine/academics/equine-veterinary-education-program.
Lincoln Memorial University is a values-based learning community dedicated to providing educational experiences in the liberal arts and professional studies. The main campus is in Harrogate, Tennessee. For more information about the undergraduate and graduate programs available at LMU, contact the Office of Admissions at 423.869.6280 or admissions@LMUnet.edu.