(Last Updated On: January 23, 2023)
Web Design and Work History Preparing Me for My Current Web Development Career
I am the owner/President of Synergy, Et Cetera Web Design, SynergyEtc.com, and owner/CEO of Horsesinthesouth.com. My background is as an AVP, Sr. Business Analyst, Systems Engineer II, Project Manager, and Computer Security Analyst for Barnett Bank Technologies Division – Asset Management (later this area became Bank of America Asset Management Systems).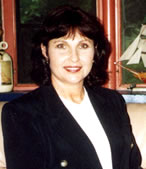 Before that, I was the Financial/Systems Analyst for the Investment Division for Barnett Trust Company. My degree is in Computer Information Systems in 1983. Before I had my children, I was working on a degree in Photography and Design at Florida State University in Tallahassee, FL. I went back to college in 1978, first studying astronomy and sciences at University of Tennessee at Nashville, TN.
I later changed to Computer Science, then to Computer Information Systems at University of North Florida (UNF). I graduated with a degree in Bachelor of Technologies, Computer Information Systems.
First Job after Graduation
My first job after I graduated was working for a company, Unlimited Processing, that manufactured a multi-user database management system that ran on virtually all mini-computers, Personal Computers (PCs), and local area networks (LANs). My job was as an analyst and support, and editor of the associated end-user manuals. I worked there for 2 1/2 years.
My next job was working for Barnett Bank in the Technologies Division. I was the CICS Security Administrator for the bank's security administrators all over the state. I later moved to Barnett Bank Trust Company as their security and PC administrator. I was in charge of supporting existing PCs, purchasing, moving, and installing new PCs and associated software, including 43 third-party trading support applications.
Reuters
The technician for Reuters News/Quotes System, Doug, and I set up and installed the Reuters news/quote feed on the Trust Company portfolio managers' PCs. We were the first and only people to get this to work. Reuters later sold the product as a "shrink-wrap" product — ready to go. Of course, I got nothing from this but more experience.
Finally Barnett Bank had to sell. Biggest bank in Florida. It was called Florida's bank. Nation's Bank bought them. I had been there for 13 years. That lasted for maybe a year? Don't remember. It was all too quick. Bank of America bought them next.
My job description changed again. Many people were let go. We were all waiting for the next one to go. Didn't matter what level you were. Luckily, I got slotted as an AVP and by then, I had been there for 14 years.
My duties covered writing business plans and specifications for the bank's business partners, providing design specs for applications, technical support, and project manager and Sr. business analyst for the division. I also did the database conversion for the bank from mainframe to Oracle.
Back to PCs and a Web Design Career
My manager saw the writing on the wall and encouraged me to learn website design. I learned basic HTML and designed a small website for our division. Then I got let go.
I decided to start my own business making websites. I had a few clients to keep me going. It was my love of horses that made me start NorthFloridaHorse.com. It later became HorsesintheSouth.com and I got incorporated as Synergy Et Cetera Web Design.