(Last Updated On: January 23, 2023)
Panimetro aka Metro, was my rescued OTTB ex-racehorse. He was a fine boy. He loved people. So easy to care for – he was so gentle. He was great to bathe from his racehorse training. He knew he had to stand still and not fuss. Easy for the farrier and for me to pick his feet up. Metro had naturally beautiful thoroughbred breeding. He was so smart.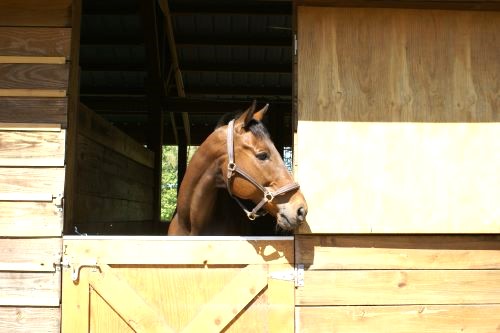 An off-track Thoroughbred, OTTB, is a horse that was bred and trained to be a racehorse and is now not an active racehorse. Many OTTBs are registered with The Jockey Club. The Jockey Club is the breed registry for Thoroughbred horses in North America. Many OTTBs are used for Dressage and Three-day Eventing (my fav).
During "Metro's" last race, he had a horrible accident where he suffered four major fractures in his left front ankle, an injury similar to the one suffered by the famous racehorse, Barbaro, the Kentucky Derby winner that was euthanized due to complications in the healing of his leg.

Remembering Panimetro
Luckily, he was able to heal and make the trip from the Virgin Islands to Miami, then Jacksonville, Florida via Habitat for Horses equine horse rescue. Metro came to the US in 2009. He and 3 other ex-racehorses came to my neighbor, Chris Dunn.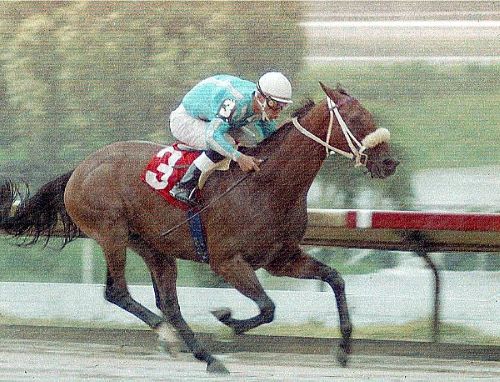 At the time, she had North Florida Horse Rescue, working in association with Habitat for Horses, to help place rescue horses with their forever homes or for fostering. When I saw Metro at her place, I kinda fell in love with him.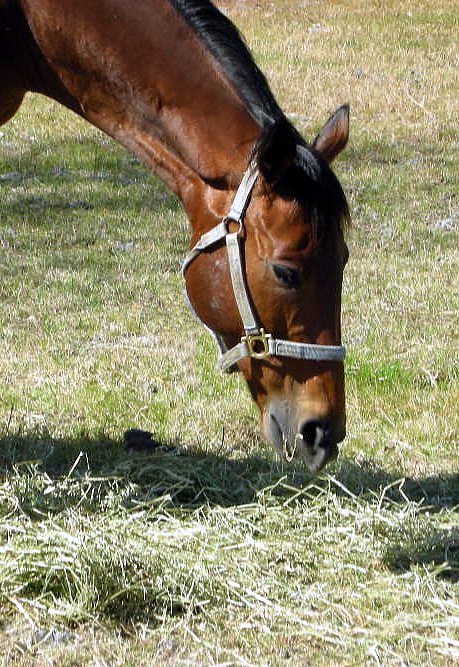 I was so sad when Barbaro was hurt and had to be euthanized, that I felt this strong affinity with Metro. I agreed to take him as his forever home owner. Sadly, he had to be euthanized in 2011 when his leg finally gave out. I cried a river for a week.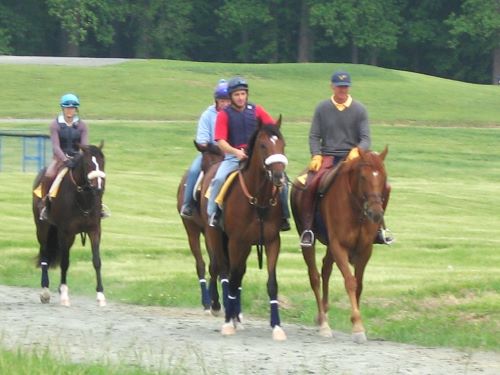 I never was able to ride Metro. I had just had a shoulder replacement in 2008, so no riding horses until it was healed. Rocki was quiet next to Metro, who was more excitable. I couldn't take a chance on messing up the shoulder surgery trying to ride Metro and I didn't have him long enough until I felt the shoulder was well enough… bummer.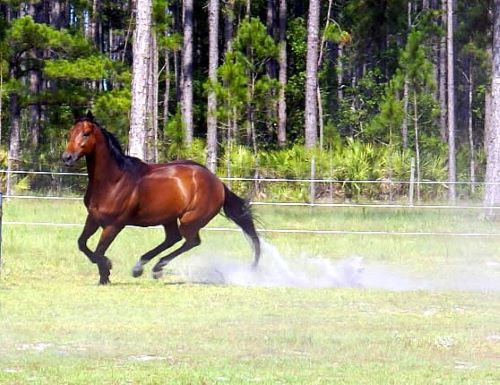 OTTBs, Racehorses
I've always liked to watch the Kentucky Derby, Preakness, Belmont – the Run for the Roses, and later in the year, The Breeders Cup. When I got Metro, I started following more International races like The Grand National aka The National, the most valuable jump race in Europe. The National is a three-day event with almost all associated races being steeplechases or hurdles.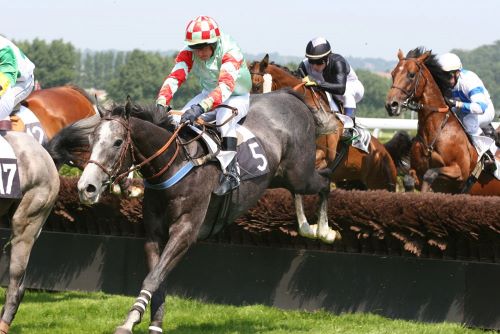 Remember the National Velvet movie with Elizabeth Taylor? The girl in the film, Velvet Brown, is played by Elizabeth Taylor. She wins a spirited gelding in a raffle and decides to train him for the Grand National steeplechase.
Velvet names the horse she won The Pie because his previous owner called the troublesome gelding a pirate. Velvet ends up riding The Pie in the race when she decided the jockey she hired wasn't good enough. Watch the movie or read about it at Wikipedia.
Of course, National Velvet was one of my favorite movies (100% 'Fresh' rating on Rotten Tomatoes) and books! Is this not true horse girl energy?
Horse Racing Articles – Links
Go to Links to Some Articles I Have Written for Clients about Horse Racing — Includes Other Paid Racing Posts