(Last Updated On: March 30, 2023)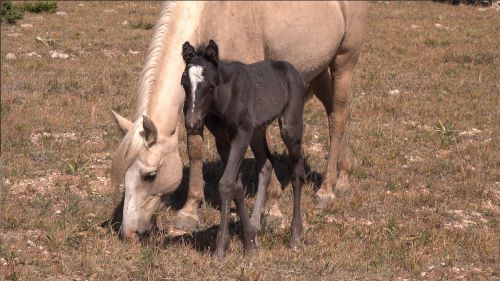 The Billings BLM office has posted their Environmental Assessment and proposed actions for the Pryor horses, and the public comment period is now open.
You may access the 88-page EA and the other appendix and supplemental documents here: EplanningUi (blm.gov). The most current documents are in the 30-day Comment Period on Preliminary EA section. We recommend taking a look — there's a LOT, but it's the best way to be informed as we all develop our comments for submission.
We are working to make the submission of your comments as easy as possible by having a custom online alert developed. We hope our partners at EveryAction will have this to us in the next couple of days so that we may send that link out by the end of the week — complete with suggestions for talking points.
Your comments will be very important in developing the management plans for these horses!
In the meantime, Ginger Kathrens wanted to reach out to talk to you about this EA and our beloved Pryor herd.
The Cloud Foundation
www.thecloudfoundation.org