(Last Updated On: June 1, 2023)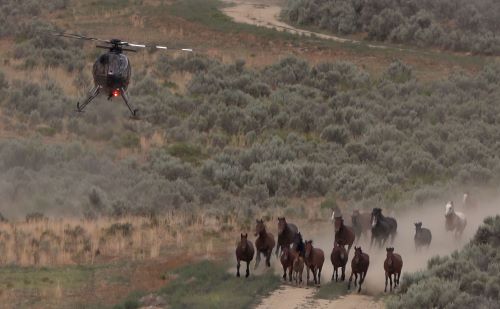 Sick and old wild horses and burros are terrorized, injured, and killed in helicopter roundups. They are chased in extreme heat in the summer and below freezing temperatures in winter. They are driven countless miles — no one knows for sure how many, because no one monitors the helicopters.
Heavily pregnant mares are sometimes pursued so long and hard that they miscarry their foals, sometimes on the run, due to the physical stress caused by the chase.
We know the use of helicopters is inhumane. This past week, US Reps. Dina Titus (D-NV), David Schweikert (R-AZ), and Steve Cohen (D-TN) reintroduced the Wild Horse and Burro Protection Act (H.R. 6635) to prohibit costly and inhumane helicopter roundups of wild horses and burros.
Please take a minute to take action to end this cruel practice.
The Cloud Foundation
www.thecloudfoundation.org