(Last Updated On: October 11, 2023)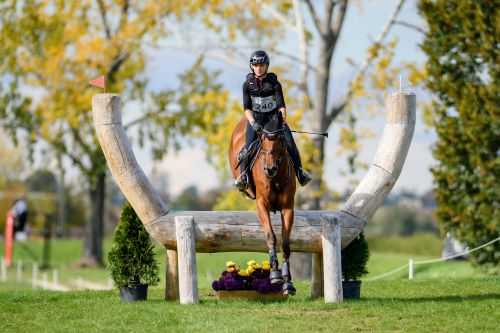 This will be the last international "equestrian triathlon" event in Poland this year. Over 380 horses, 10 cross-country tracks and world-class riders – Strzegom October Festival starts at the hippodrome in Morawa on October 12th.
Riders from 30 countries will compete in 10 international classes from two- to four-star level in both short and long formats, in the Intro class, and in the European Youth Eventing Masters tournament. Three national classes will also be played out.
Some of the world's top eventers have signed up to compete, including the current Olympic champion and world vice-champion, Germany's Julia Krajewski; her compatriot Michael Jung, an extremely experienced multi-medalist, European champion, world champion, and Olympic champion; Australia's Andrew Hoy, a true legend of equestrian sport, eight-time Olympic champion, and six-time Olympic medallist; as well as Swedish athlete Sara Algotsson Ostholt, Olympic silver medallist.
The arenas of Strzegom will also host the leading Polish riders, including the entire podium of this year's national Eventing Championships: Julia Gillmaier, Paweł Warszawski, and Mateusz Kiempa.
Entry to the and parking are free of charge.
Entries – CCI: https://www.eventing.strzegomhorsetrials.pl/images/2023/4/SOF_ENTRIES_CCI_2023.pdf
Entries – CNC: https://www.eventing.strzegomhorsetrials.pl/images/2023/4/SOF_ENTRIES_CNC_2023.pdf
Program: https://www.eventing.strzegomhorsetrials.pl/images/2023/4/SOF2023_TIMETABLE_03.10.pdf
Contact:
www.strzegomhorsetrials.pl
press@strzegomhorsetrials.pl