(Last Updated On: January 23, 2023)
Death from colic is one of the greatest fears of a horse owner. This happened to my mare, Glenord's Rocket Dancer aka Rocki, in October 2020. This is a short tribute to Rocki.
My horse was my COVID relief, until she died. I wasn't ready for this yet.
I wanted to do the USDF Century Ride where the combination of her age and mine would equal 100. We needed just another year.
I keep thinking, "Well, I don't have to get up and feed anymore." It doesn't help.
I'm mowing her front pasture and thinking about what to say in this tribute. I stop in the shade every so often and type on my phone.
Mowing, I still see places where her poop is. I try to mow it away but it still makes an indelible mark in my world. Just try not to clench my teeth as I mow. I don't have many tears left now.

Geez, there's a lot of stuff to write…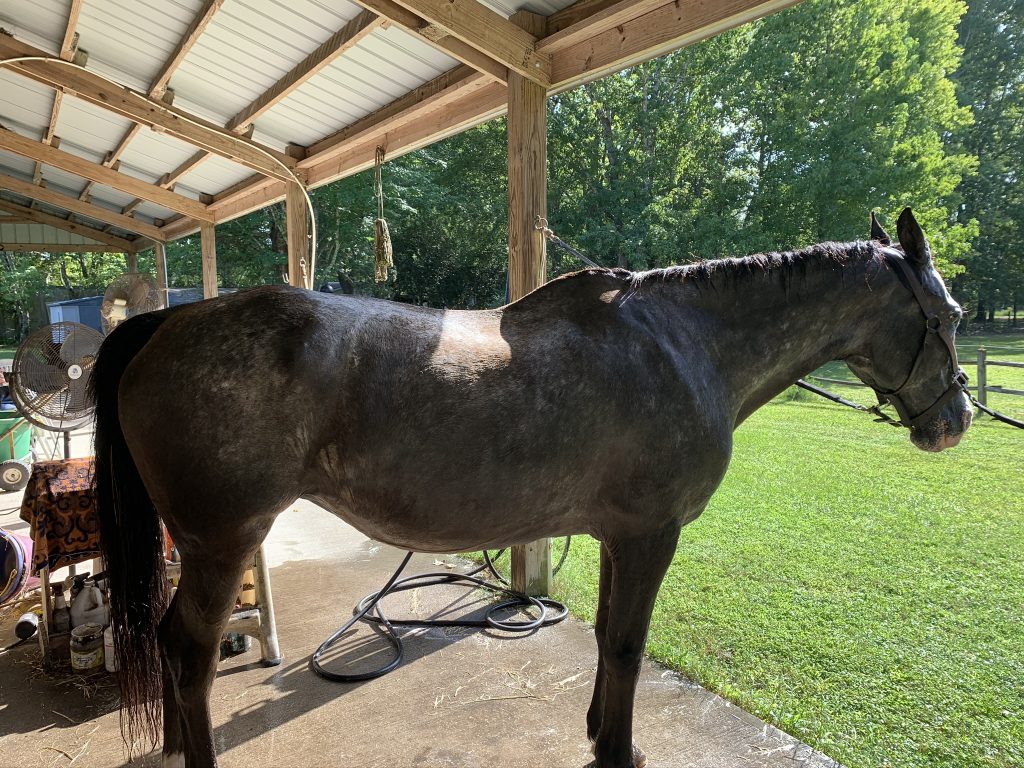 I had Rocki for almost 26 of her 28 years in September 2020. Of all the horses I had in my life, she was the best. She was my baby. She was named 'Baby' when I got her at 2 1/2. I wanted to rename her and give her a registered American Warmblood name and it needed to be close to sounding like Baby. I came up with the name Glenord's Rocket Dancer after her sire, a registered Clydesdale, Clan Butter Glenord's Glened, and a registered racing Appaloosa/TB, Rocket To Antares.
Her barn name was Rocki. Sounds close to the sound of the word, Baby, right? Rocki. Baby. Rocki Baby.
This crossing between Appaloosa TB and Clydesdale gave her a beautiful head and small TB mouth. Her body looked like a huge Appy/QH cross making her gorgeous for horse shows.
Death from colic was Rocki's prognosis. I'm afraid she suffered for 3 days. My veterinarian thought it was a twisted long colon, and surgery wouldn't have helped. Besides, she was too old for good recovery. I was too old to give her the care.
It started on a Saturday evening (never happens during a work day, but the weekend, amiright?). The on-call veterinarian came out and did the typical oil/water rinse and shots for pain (Banamine). She never really got better. I was out with her most of the night. The next morning she was lying in the pasture, wet from sweating. More Banamine, hosing, magnets, TTouch, everything I could think of. By Monday morning, I had already called my regular vet to have her put down. I called my neighbors, Chris and Dale Dunn, for assistance. They organized another neighbor to bring his huge tractor to dig a hole in my back pasture to bury Rocki there.
Rocki is buried along with 2 dogs and another horse, Metro, which I will tell you about here.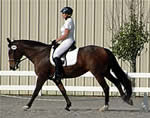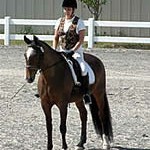 ———————————————————————————————-