(Last Updated On: March 9, 2023)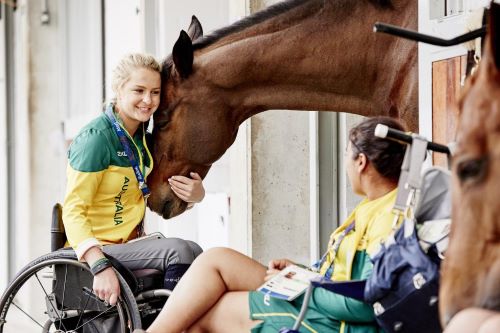 The Para Equestrian Digest speaks to Australia's Emma Booth, 31, about her work with training Thoroughbreds for para sport and the role horses have played in her life since the car accident that left her paralysed in 2013.
About The Para Equestrian Digest
The FEI launched The Para Equestrian Digest in February 2022. The online magazine was created for Para Equestrian athletes and the people connected to the sport so they can share – in their own words – their personal experiences and disability stories. The Digest puts the spotlight on an athlete or project in Para Equestrian sport with the aim of improving disability awareness and inclusion.
Previous editions of The Para Equestrian Digest: https://www.fei.org/stories/para-equestrian-digest.
Media contact:
Vanessa Martin Randin
Senior Manager, Media Relations & Communications – Corporate Campaigns & Advocacy
vanessa.randin@fei.org