(Last Updated On: March 9, 2023)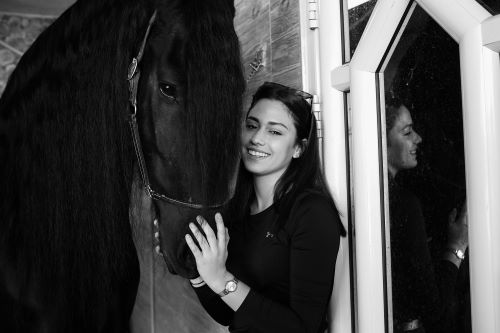 The month of March is known internationally as Gender Equality Month and this year's theme – to #EmbraceEquity – calls on everyone to do their part to improve gender equality.
One way to #EmbraceEquity is through alliance, because change can only happen when people actively promote gender equality and equity through supportive and collaborative relationships.
This month on FEI.org, we bring you a series of stories from equestrian women talking about the people who have played a key role in helping them make their mark on the field of play.
Growing up in Palestine, 19-year-old Jumping athlete Leila Malki has had to travel up to eight hours each weekend, passing several checkpoints, to Jordan, to gain access to suitable training facilities.
In this first edition of the Gender Equality Month series, the FEI Against All Odds Award 2018 winner tells us who has been her greatest advocate and what they have done to support her sporting career.
Inspirational Women: Leila Malki
Media contact:
Vanessa Martin Randin
Senior Manager, Media Relations & Communications – Corporate Campaigns & Advocacy
vanessa.randin@fei.org