(Last Updated On: April 2, 2023)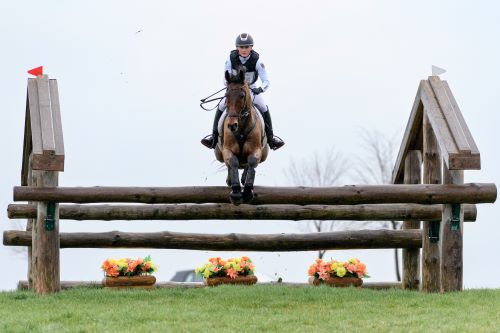 Alina Dibowski was the winner of the CCI4*-S, the highest-ranked class at the Strzegom Spring Open. Polish rider Wiktoria Knap finished third.
The weather did not spoil the competitors during Saturday's cross-country. None of the pairs of the four-star competition managed to go inside the optimum time. The favourite, Michael Jung, riding fischerChipmunk FRH, entered the course from the leading position. One refusal and points for time cost the German representative as many as 48.4 penalty points and a drop from 1st to 22nd place. The winner, with a score of 39.7 points, was Alina Dibowski (GER) with the Polish-bred Barbados 26. The German was eighth after dressage and fifth after jumping. They went clear on the fences in the cross-country, 20 seconds over the time. Second place went to her compatriot Sandra Auffarth with Viamant du Matz – 40,1. Wiktoria Knap with Quintus 134 finished third, with the score of 41,1. The Pole was sixth after two trials and crossed the finish line just three seconds later than the winner.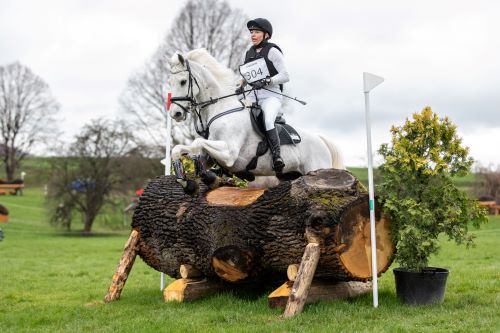 In the 3*-S, the winner was Anne-Dorthe Möller (DEN) with Polar Fox. The rider was second after the cross country and secured her win with a clear jumping round (46,3). German Andreas Dibowski took home the third with Cristallik (48,5), and third went to Johannes Hayessen (GER) with By My Side 2 – 48,9.
The podium of the 2*-S was dominated by Polish riders. After clear XC and jumping, the winner was Zuzanna Borkowska with the Polish-bred Gracja – 31,9. Karolina Miś followed with Go Jack – 35,1, and Zuzanna Społowicz topped off the podium with Bankier – 35,2.
In the Intro class, the best one was Miloslav Prihoda Jr., from the Czech Republic, riding Obora's Guitar Gangster – 29,8. Dunka Anne-Dorthe Möller (DEN) with First Class Gs was second – 30,7, and Anna-Katharina Vogel (GER) with Kookie P – third with 33,0.
The Strzegom Spring Open began the season of international eventing shows in Poland. Four international short format competitions were played out, as well as three national classes. More than 220 horse-and-rider combinations took part, representing 13 countries.
The next edition of the Strzegom Spring Open will take place in three weeks, from 20 to 23 April.
Results: https://zawodykonne.com/zawody/6/tour/922
Contact:
www.strzegomhorsetrials.pl
press@strzegomhorsetrials.pl