(Last Updated On: September 2, 2023)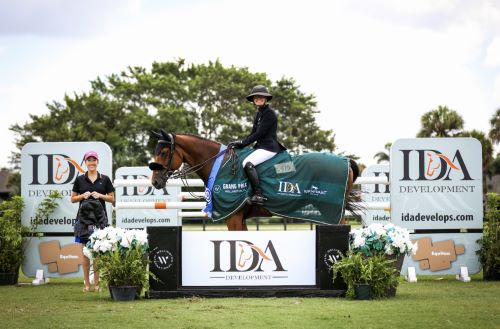 The ESP June II Show concluded on Sunday, but only after Erynn Ballard (CAN) and Calypso De Blondel, owned by Ilan Ferder, claimed one final victory to conclude a very successful weekend. In the week's highlight event, the combination once again rose to the occasion, securing a thrilling victory in the $25,000 IDA Development Grand Prix.
"You had a long course with a lot of questions, you had technical lines, a triple bar, short stride to a skinny, and then a normal stride to a wide oxer — that's a test you see in a five-star grand prix, so it's great that we get to practice it here. It allows you to teach your horses something and if they don't do it well, it gives you something to go home and practice. The time allowed was a little bit tight, but you had to work for it and that's real sport," commented Ballard.
Wellington International
news@wellingtoninternational.com
www.wellingtoninternational.com