(Last Updated On: November 5, 2023)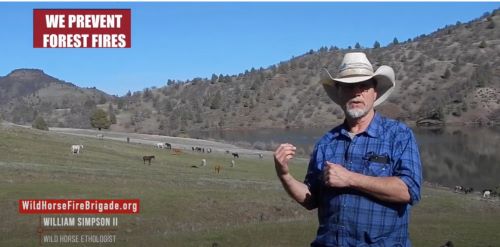 Giving Tuesday is coming soon. And given the accelerating dire situation with wild horses, advocates have to ask themselves some really hard questions:
Will I continue to fund methods that are well proven as colossal failures for decades?
Will I fund nonprofits promoting or who engage in the experimental chemical sterilization and selective breeding of American wild horses?
Will I fund nonprofits who are paying themselves handsomely to do what is right and just, when that work should be done gladly and freely?
Will I fund nonprofits moving 'wild' horses from one corral to another and falsely calling that 'freedom' or 'rewilding'?
Or will I support a new, proven nature-based solution to end the plight of wild horses?
As wild horse advocates, we are all facing hard questions and tougher realities.
But if we genuinely want to save wild horses, and keep them naturally wild and free, and provide for the long-term natural conservation of America's remaining wild horses (a.k.a.: Mustangs), then we cannot avoid these uncomfortable questions.
Wild Horse Fire Brigade has a proven, science-supported, natural solution for our wild horses, and we have proven it works, and families stay together and are happy and living in nature as they did before humans showed up and made a mess of everything.
We are preparing to scale up our model onto appropriate wilderness landscapes where millions of acres of lands were formerly wild horse habitats. There are 353 million acres of privately owned forest landscapes in America. We are working towards making 10 20 million acres of that private wilderness into areas where wild horses live in harmony with nature and protect those forests from wildfires as keystone herbivores, as they did for time immemorial.
Please take a couple minutes to watch these short videos:
1. https://www.youtube.com/watch?v=up_youmDrWE
2. https://www.ambest.com/video/video.aspx?s=1&rc=wildhorses323
Do you love and admire America's remaining wild horses? Do you want them to be truly 'wild & free'?
If the answer is YES to these important questions, please donate to our all-volunteer 501 c 3 organization and give us the opportunity to truly serve the needs of our majestic and beloved wild horses.
You can make a one-time or, better yet, a monthly donation by using THIS LINK to our secure PayPal account. We will make your donation count!
Visit www.wildhorsefirebrigade.org for more information.