(Last Updated On: January 23, 2023)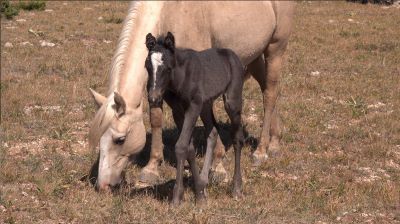 Giving Tuesday — the single MOST IMPORTANT day for charities — is just 1 week away!
Giving Tuesday is not just about donations. It's a global movement and a reminder to GIVE – not just money, but time, a voice, compassion, empathy….
It's a reminder that we're ALL in this together. We have this ONE world, and we're all working together for a better future. Whatever your cause, please join us on Giving Tuesday to give back to the organizations who do the work, day in and day out, all year long.
For the Cloud Foundation, this means:
— Bringing YOU opportunities to raise your voice quickly, easily, and effectively on behalf of wild mustangs and burros.
— Bringing about litigation when there are legal grounds in order protect, preserve, and to STOP the eradication of our wild herds.
— Keeping Ginger and our team in the field documenting the Pryor Herd and other herds throughout the West.
— Raising public awareness that wild horses and burros are UNDER ATTACK and compelling the American Public to take action.
— Educating key legislators. We MUST turn this ship around and FIX our nation's broken wild horse and burro program, once and for all.
We are a small organization, but a MIGHTY one, nonetheless. Our inspiration will always be Cloud, the magnificent wild stallion who loved and fought fiercely for his family. We make sure his spirit lives on in our work, and we will NEVER give up.
If our mission to protect and preserve America's wild horses and burros resonates with you, we invite you to join us on Giving Tuesday, or make a donation now, to help us continue the battle into the next year, and BEYOND.
Thank you for all you do!
The Cloud Foundation
www.thecloudfoundation.org